Call Us For a
FREE QUOTE & FAST Roof Inspection Today!
It is hard to know what is the problem with your roof by only looking at the surface or, in this case, in the internal area of it—inside your property. Some details can be noticed like holes and leaks, but there can be much more giving you problems and making your roof have a poor performance.
Metal roofs are easy to deal with in terms of repairs and some maintenance if the installation was done properly. However, since metal roofs can be installed over existing roofing systems, it is important to have a look at the entire structure and roof before starting to do something about it. Of course, if you have a metal roof installed only, that means you should not have problems that go further in terms of how serious they are.
But let's suppose the company or contractors that performed the first-installation were not good at it, will this bring you many problems? It depends. Some people spend the entire life-cycle of the poorly installed metal roof without serious problems. But you will likely have to be more careful about it and perform maintenance more often than usual. This alone is a lot of work you should not be doing.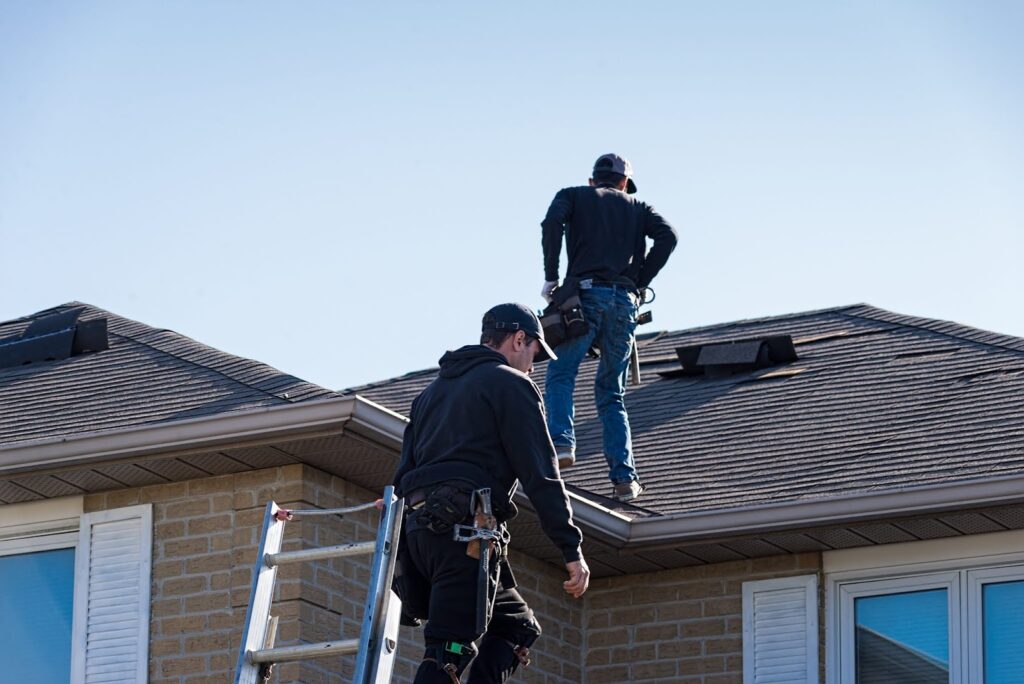 Now, putting aside this situation, you might need to focus on many other elements regardless of the service or project you have in mind. When installing a metal roof, it is important to inspect the structure to plan how the installation will take place. For other services like re-roofing, replacements, and more, inspections are as crucial as ever.
This is why you should keep in mind that when contacting and hiring us to help you with any of your metal roofing projects or needs, we will perform an inspection. We know property owners do not like them since they involve more expenses and time spent in the process. But for your safety and ours, we need to know very well the roofing system installed, the condition of the structure, and how serious the problem can be—if applies.
There is a lot involved in a 'simple' roof as many people call it. But even when metal roofs are the easiest ones to handle and deal with, you still need to be a professional and take the right measures to prevent any problems while performing any service. Now, that being said, there is no need to worry about the inspection.
We at Metro Metal Roofing Company of Delray Beach perform them completely free and we will not charge extra for it. If you contact us and our team needs to conduct one during the first visit, this one will not be charged either. In any situation, before or after you decide to hire us, we will not ask for payment when inspecting your roof regardless of the need or project you have in your hands.
Many residents in Palm Beach County have the exact amount of money or a very close one to the total price of the service they need. Inspections are usually not included and this refrains many people from getting what they need. We do not want it to be a problem for you, and it is not an issue for us to do it completely free to protect you and us during every step in the process.
So, let us inspect your roof and from there onwards, we will make the right decisions for your needs.
Time to Replace Your Roof? We Can Help
---
Considering roofing replacement? When it comes to roofing projects, many homeowners rely on professionals to get the job done. At Metro Metal Roofing Company of Delray Beach, our specialists stick to all the industry standards when installing metal roofing on both residential and commercial properties. Therefore, you can be sure of getting a sturdy roof on top of your house. As a result, you can get the best services from our company in the following fields;
What Locations do we Serve?
---
Metro Metal Roofing Company of Delray Beach is a name you can trust and rely on. Our metal roofing services were limited in Delray Beach, FL when we started. But with time our company has expanded and is now serving over ten locations within Florida.
It shows how reliable we are. Here are some places within Florida, where you can access our world-class metal roofing services: –