Delray Beach's
Metal Roof Replacement Roofing Team
Replacing a roof will be necessary when it is either too old or has been damaged so severely that there is nothing to repair. Taking care of such a project or even thinking about it is exhausting because it takes a lot of work and not everyone can do it. But besides work and time, it also takes extra money compared to just installing a roofing system and nothing else.
However, if it is inevitable, you will need to think about what to do. That being said, a good way to prevent or avoid this for a long time is to acquire a roofing system that can last for decades, resist damage, and save you money in terms of repairs and maintenances. When thinking about this—and considering all these elements—, you should try to consider metal roofs. They are durable, long-lasting, stunning with the right design and dedication, and replacements are quite weird in the industry.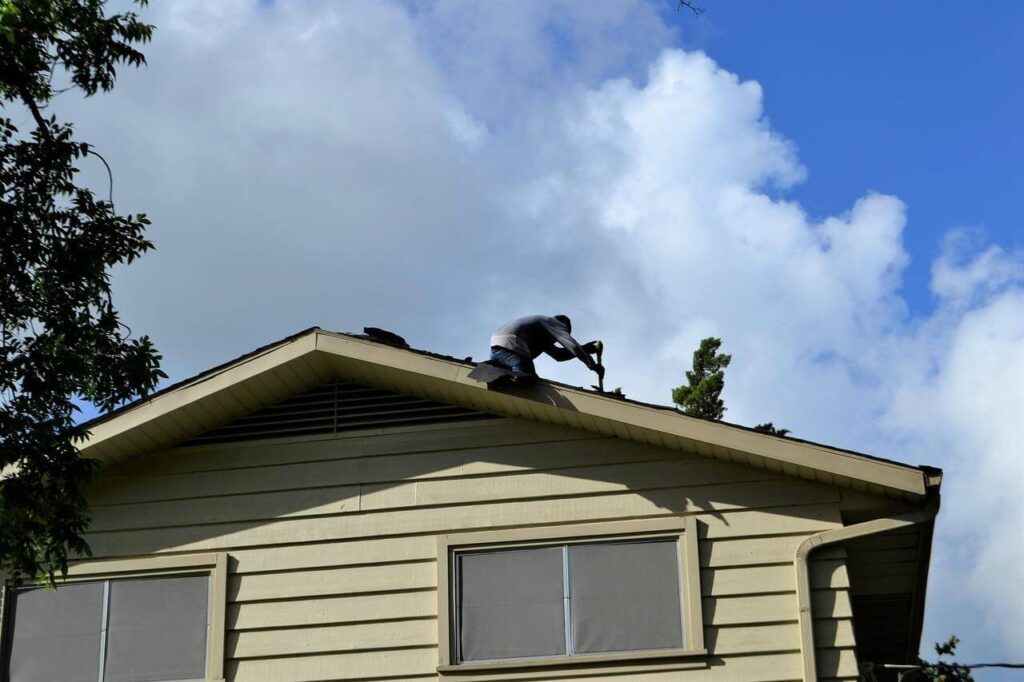 Besides, whenever you have to face this, you will thank us even more. After all, replacing a metal roof is quite simple, and this applies to different situations:
If you are replacing your old metal roof with a new one of the same materials.
Replacing an old roofing system for a metal roof.
Replacing a metal roof system for another metal one but different in terms of panels and design.
You see, metal roofs, in general, are easy to install and deal with thanks to how lightweight they are. And since they do not involve concrete or materials that create pollution, you do not have to worry about debris and dirt. Instead, you only need to think about where you are going to throw the panels, shingles, or tiles for recycling.
Of course, keep in mind it is possible to mess up the entire process when you do not know what to do nor how to proceed with the rest after the removal of the old roof. After all, replacement involves a removing and installing process, all at once. Therefore, whenever you are facing metal roof replacement and the need for it, make sure to contact us at Metro Metal Roofing Company of Delray Beach.
We can handle the project without problems thanks to our expertise and experience in the industry. We have been operating for over 25 years now and although replacements are not too common, we have dealt with several ones during all this time, which is normal.
How do you know your metal roof needs to be replaced?
The most common reason lies in the time it has been installed. Although metal roofs can last for over 50 years, everything comes to an end. As a result, you will need to install new panels with the same design or go for a new style of the same materials and options available in the market. Whatever you need or want, we will install it for you during the replacement process.
If you do not have too much experience with metal roofing systems that is totally fine. We are aware that many people replacing it is because they either got a property with an old one, a damaged metal roof, or just have been living in it for so long without worrying about the roof that they have not knowledge about this matter. In those cases, keep in mind that our experts will help you with everything you need by providing recommendations and suggestions to choose the best option according to your preferences and needs.
That being said, there is also the option of having to replace it because it was damaged and, in those cases, things can get a bit more difficult. It is different to replace a roof that is basically intact in terms of installation compared to removing one that has been damaged. It can be dangerous and this is when some inspection is performed before actually starting the task.
Finally, you might need it to replace it due to a decision that consists only of what you want. Maybe you are tired of the roof you have or maybe you want to go for another design that is focused on the metal roofing systems as well. We already mentioned it before but whatever you want to do, we will be there as long as it is metal roofing related.
Is it difficult to deal with this service and project? 
It depends mostly on what you want and the condition of the roof. We mentioned before it is important to know if the roof was damaged and the structure of the entire system to determine how we are going to proceed—or this is the longer explanation. However, even when there is no damage involved or 'old' card included, we still need to know if there is nothing we must consider and keep in mind. 
Now, it is not really hard to replace a metal roof. We only need to remove the panels, shingles, or tiles and be careful about what joins them. Unlike other roofing systems, you do not have to worry about it being invasive and not allowing you to spend your days in the property while it is performed. 
Most of the replacement is possible to be finished in a day or two when the property is small. For commercial buildings or large homes, you can expect a few more days which this time might require you to go to another place to sleep or work. However, even when it can be exhausting because it takes more work than other services or what you are used to performing, it is not something to worry too much about when having us as your roofers.
Just leave everything to us and we will make sure everything is done within a few hours or days. And you will also have a stunning metal roof covering your property again. You will notice the difference right away and be able to enjoy your property without any worries once and for all.
Time to Replace Your Roof? We Can Help
---
Considering roofing replacement? When it comes to roofing projects, many homeowners rely on professionals to get the job done. At Metro Metal Roofing Company of Delray Beach, our specialists stick to all the industry standards when installing metal roofing on both residential and commercial properties. Therefore, you can be sure of getting a sturdy roof on top of your house. As a result, you can get the best services from our company in the following fields;
What Locations do we Serve?
---
Metro Metal Roofing Company of Delray Beach is a name you can trust and rely on. Our metal roofing services were limited in Delray Beach, FL when we started. But with time our company has expanded and is now serving over ten locations within Florida.
It shows how reliable we are. Here are some places within Florida, where you can access our world-class metal roofing services: –