Delray Beach's
Metal Shingle Roof - #1 Roofing Contractors
Sometimes, you can get fooled by some roofing systems installed in commercial and residential buildings. While you think they are, for example, clay tiles or cedar shingles, they end up being completely different roofing options. You would be surprised what some materials and systems can help you to obtain and usually, for a lower price than other options. Also, you can get better benefits depending on what you need and use and, of course, the experts that help you to obtain the desired result.
In our company, Metro Metal Roofing Company of Delray Beach, we have a proposal for you, what if you try to go for a metal roofing system? This is the main option that fools most people since no one would believe that the dull and plain roof they usually see installed in commercial buildings can look stunning in residential ones or businesses that are open to the public. Well, this is your first surprise and new information for your life, you can get something even better with the right metal roofing system.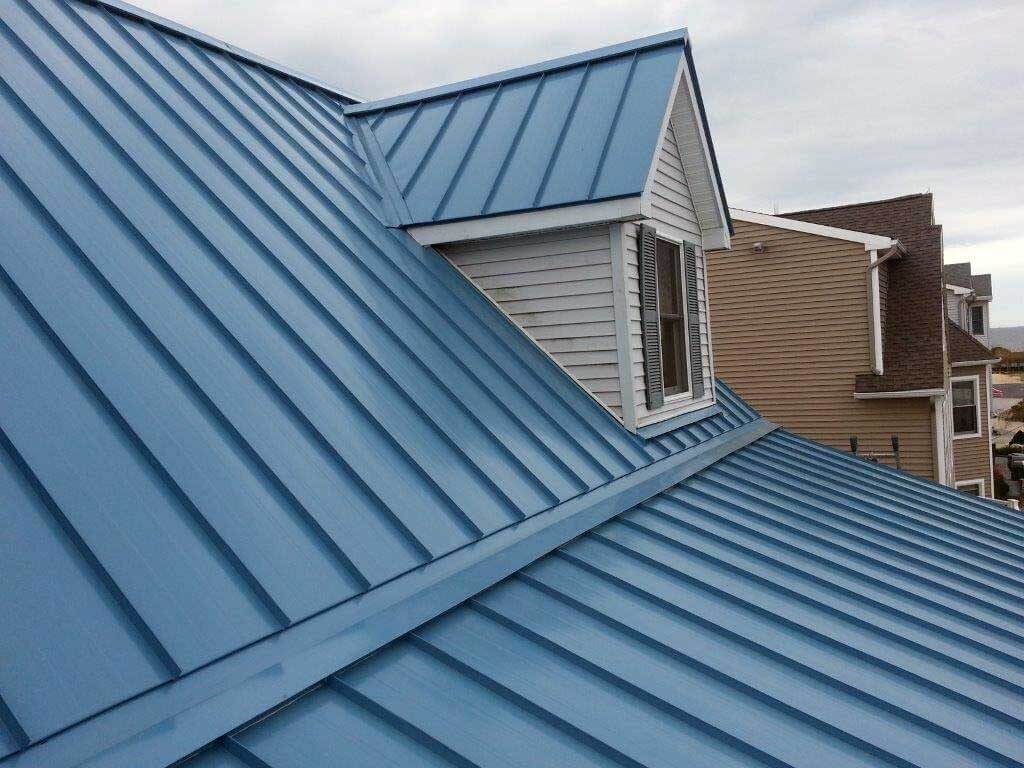 If you are someone interested in the design and style you can obtain with shingles, which are quite popular among homeowners, you can have the same with metal shingles instead of cedar or slate. It may worry you that the final result will be different in terms of color, coating, and the entire performance. But you will notice soon enough that everything is ten times better.
Now, how is it possible? Metal shingles are stunning and amazing not only because you can get the same result in design but also because they exceed in durability and longevity. We could never get tired of mentioning of durable and long-lasting metal roofs are in general. And shingles as the option you want are not an exception. Those benefits are what usually makes people go for them since they can be a bit more expensive at the moment of the installation.
But when you consider every aspect in the long-term, you know you will get your investment back—at least, 80% of it—, and you will not have to worry about your roof for a while. If this option and every roofing system made of metal material are good, why people do not know about them? This is questionable since more residents in Palm Beach County in particular are starting to be aware of how amazing this option is. Which is probably what took you here in the first place: because you heard about it too.
Well, we are happy to tell you metal shingle roofs will not disappoint wherever you decide to install them. Instead, they will exceed your expectations in every single element.
How to get your metal shingles installed in your home
When you are going to a roofing system, there is more to it than just saying, "I want metal shingles". You still need to make decisions like the specific material you want to use. In the metal roofing industry, you can go for 4 different options:
Aluminum.
Copper.
Steel.
Zinc.
Depending on the one you choose, you will have different options in designs, colors, and profiles. Most of the time, people choose steel shingles for their residential projects since they offer more colors and the durability and longevity do not disappoint when compared with the other materials. Of course, you can go for the one you prefer and end up loving the most at the end of the day.
Just keep in mind the final design you will get is going to vary. Next, you have to worry about the paint, coating, and additions that will boost the main strengths of the roof: durability and longevity. Unlike a few years ago, metal roofs are not only about the bare panels or shingles, in this case, applying the right coating layer and proper paint will play an important role in their performance. Therefore, take your time to make the decisions not only based on the aesthetical result but also on the functionality of the roof.
If you are thinking about textures, you can get a smooth surface, stiffening ribs in the middle, flat tile impression, or others depending on what you are trying to achieve. You do have some limitations due to the nature of the main material and base for the textures. But you can get creative based on the ability and experience of the roofers that will handle the installation or any need with your metal shingle roof. 
Our company has the best roofers and contractors, which is why you will not have to worry about how capable we are. After all, we have been for over 24 years in the industry and every metal shingle roof we have installed, repairs, performed maintenance in, and any other service is doing more than great nowadays. We know everything it takes to have the best results. And regardless of the designs, elements, and materials you choose to use, we will deliver the best all the time. 
Now, it is true they can be a bit more expensive than other options like asphalt or concrete, but when you do not have to worry about cracks or splits with metal panels, shingles, or tile, we know which one wins the bet. You might end up paying around $2 or $3 more, but the ROI with metal roofs will be worth every single extra dollar you pay for the square foot. Knowing this, do you still have doubts about it? We don't think so!
If you are someone who has been enjoying the benefits for some years now, make sure to let us know if you need other types of services and assistance besides installation. We can help you with repairs, replacements, and difficult tasks like re-roofing or retrofitting. Our experts will love to work on your project and make sure you are happy with not only the result of a first-time installation but also with the rest of our services.
Keep in mind that we at Metro Metal Roofing Company of Delray Beach work in the entire Palm Beach County, including towns and small communities. This means you can access our metal roofing services anywhere in the area and there is no need to pay for the trip to your property. Also, we have many other options available that might fit your needs and ideas a bit more.
Just contact us for more information about them or have a look at our website for more details.
Time to Replace Your Roof? We Can Help
---
Considering roofing replacement? When it comes to roofing projects, many homeowners rely on professionals to get the job done. At Metro Metal Roofing Company of Delray Beach, our specialists stick to all the industry standards when installing metal roofing on both residential and commercial properties. Therefore, you can be sure of getting a sturdy roof on top of your house. As a result, you can get the best services from our company in the following fields;
What Locations do we Serve?
---
Metro Metal Roofing Company of Delray Beach is a name you can trust and rely on. Our metal roofing services were limited in Delray Beach, FL when we started. But with time our company has expanded and is now serving over ten locations within Florida.
It shows how reliable we are. Here are some places within Florida, where you can access our world-class metal roofing services: –