Delray Beach's
Stone-Coated Steel Roofing Installation Pros
Working on a project that is focused on your roof will always be a hard thing to do. After all, you have to deal with every single decision about the materials you are going to use, the design, colors, and many other options that go with the specific roofing system you decide to use. It is a lot of work and since there are dozens of roofing systems available in the market, it is going to take time.
However, you can start reducing the options by focusing on the ideas you have for the roof design. For example, do you like tiles, shingles, or maybe panels? This would be a good start. Based on that, you can start looking for the material you want to use for the roof in order to move forward with the colors, coating options, and textures—if this last one is possible. Now, you should keep in mind your priorities and needs in order to find one that not only meets your preferences in styles and designs but also in terms of performance and functionality.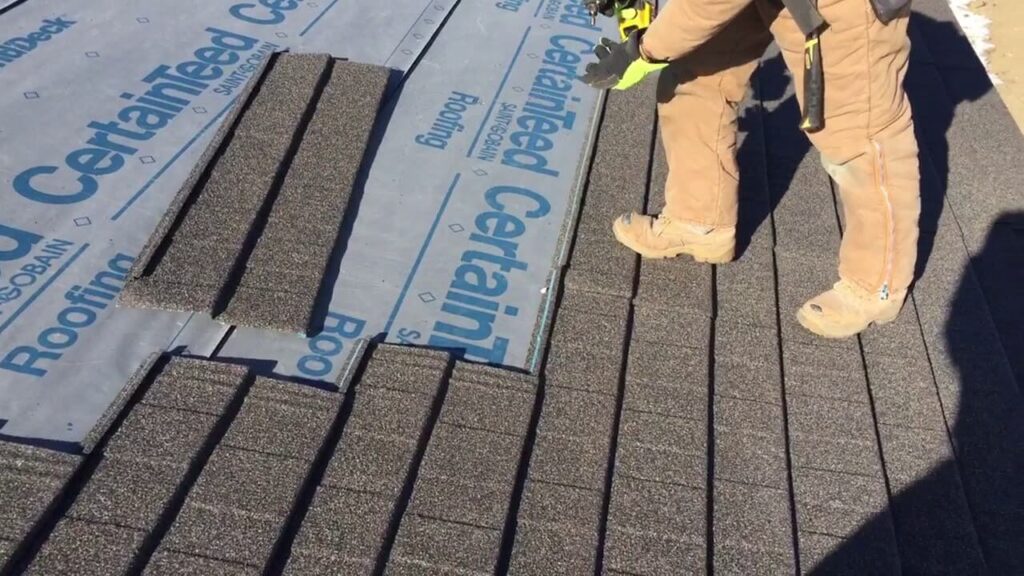 If you do not have an idea of the aspects to consider when choosing a roofing system, keep your list near you:
Durability.
Longevity.
Low-cost.
Energy-efficient.
Environmentally-friendly—if possible.
Easy to install.
Most of the time, people end up choosing options that are unable to meet every single aspect they are looking for when you put the previous ones with the preferences about designs. However, you could be surprised by one roofing system in particular that can meet every single one of them: the metal roof.
Overall, metal roofs are a great option when you are trying to find something durable that will last for decades and still deliver an amazing design. Many people doubt the aesthetical part since they are used to see industrial and plain styles. But you can actually get amazing results in terms of appearance with the right materials and choices in paint, coating, and more. Now, what design do you have in mind?
Since you already know the metal roof will meet every aspect of performance, you can start worrying about the final result you want to get that can meet your style. Based on this, you will come up with a metal roofing system that can fit the description. For example, if you are trying to go for a modern design, you can go for a standing seam. But if you are going for a traditional one, stone-coated is probably the best option.
Is it a 'yes' for the last option? Then, we can focus on it from now on! Stone-coated is one of the most popular metal roofing systems due to the style you can get with it. It is easy to imitate roofing systems like concrete shingles, which are very popular among residential owners but due to how delicate they are due to the possibilities of cracking and shrinking, people have their doubts. When you think about the durability and nature of the metal you know you will never have problems with cracks or splits, which makes the task easy when it comes to installation and maintenance.
That being said, is stone-coated what you need? Since you can use 4 different materials—aluminum, copper, steel, or zinc—, you can find something that goes well with the climate of the city and meets every other missing element. Therefore, yes, it is the best option if it has been meeting every preference you have so far. For stone-coated, people always use steel or aluminum, being the first one the most used one among residential owners in particular.
Steel is resistant to any climate, offers amazing performance, and it is affordable for any property owner that will get 85% ROI after its installation. Thus, if we have to choose a material that works better with this roofing system in specific, we would definitely encourage you to go for stone-coated steel.
Types of steel and stone-coated
Since steel offers more variations unlike the rest of the materials, you get to choose between galvalume or galvanized steel for your roof. The decision usually depends on the type of coating and resistance you are expecting from the material. Galvalume steel has a coating of zinc—which gives it its name—, aluminum and silicon that helps to protect the material from the common oxidation and corrosion. 
Thanks to this, it is one of the best corrosion-resistant roofing systems among metal roofs and can be installed in any type of weather and structure, and always expect one of the longest life-cycles in the industry. As for galvanized steel, which is the most popular option, this one is cheaper than the previous one since it only has a coating of zinc that helps to prevent rusting in the panels and shingles. However, even when it is simpler and easier to describe compared to galvalume, it does not mean it is not a good option for your roof. 
Galvanized stone-coated steel offers amazing durability and longevity, and it is quite sturdy. You can get amazing results with it thanks to the other additions due to the type of roof you are choosing. Keep in mind that over the material and the panels made of it will be the coating but also the stone chip layer that gives the texture that characterizes this system.
You have many other options besides those based on the steel itself, but it is a long topic to discuss and it will depend on what you end up preferring and looking for as well. Just keep in mind that this stone-coated steel option can give you many benefits for less—when it comes to price. You will obtain a traditional design without spending a fortune in slate or cedar, and you will be guaranteed durability and longevity.
Metal roof repairs are not common either and maintenance is performed in large periods of time. So, is there something to hate about it? So far, we don't think so. Just make sure to have the best first-installation to prevent future problems, be able to enjoy your roof, and have the best results. For this, contact us at Metro Metal Roofing Company of Delray Beach and our professionals will be there in no time. We will handle this project or any other service you need related to your metal roof.
Time to Replace Your Roof? We Can Help
---
Considering roofing replacement? When it comes to roofing projects, many homeowners rely on professionals to get the job done. At Metro Metal Roofing Company of Delray Beach, our specialists stick to all the industry standards when installing metal roofing on both residential and commercial properties. Therefore, you can be sure of getting a sturdy roof on top of your house. As a result, you can get the best services from our company in the following fields;
What Locations do we Serve?
---
Metro Metal Roofing Company of Delray Beach is a name you can trust and rely on. Our metal roofing services were limited in Delray Beach, FL when we started. But with time our company has expanded and is now serving over ten locations within Florida.
It shows how reliable we are. Here are some places within Florida, where you can access our world-class metal roofing services: –