Welcome to
Metro Metal Roofing Company of Delray Beach
One of the most difficult tasks is to deal with your property, be it residential and commercial. According to some owners, there is always something new to deal with after a few years, especially when it comes to areas or parts of it such as floors, roofs, ceilings, and more. Honestly, we understand this, after all, we have our own properties that require attention and some repairs from time to time. However, it is all about the installations and how we handled everything at the beginning. Or how we have been performing maintenance and more actions in every part that is giving us a hard time.
Many of the problems in a property are due to the incorrect performance of many services, which is why you should always do your best to either do things in the right way or make sure that the people you hire for those are real experts. Otherwise, the list of problems will continue to grow over the years. A good proof of this is roofing systems, which usually need maintenance and some repairs regardless of the materials you use for them. Without proper services and qualified experts, you will have a deteriorated roof in no time.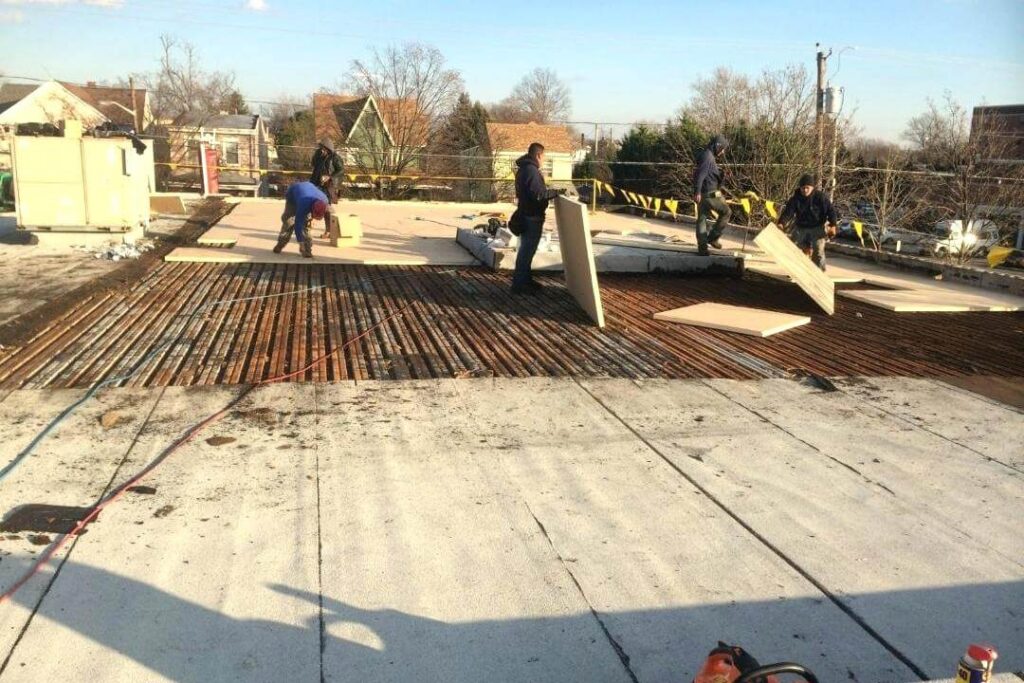 If you ask us if there are options you can go for and guarantee more durability despite the damage it can receive overtime, we can give you one only: metal roofing. Metal roofs are usually underestimated in terms of quality and design, and it is completely normal. Every person in Delray Beach and other cities around the area is used to look at metal roofs as the industrial and plain roof every commercial building has… when it is not to receive people and clients. However, have you ever wondered why commercial property owners choose it in the first place?
Yes, maybe the roof they install does not look that appealing or attractive, but there must be a reason behind going for it despite all the options available in the market. Here is when you will start to learn the true form of metal roofs by answering this question. Metal roofs are amazing when it comes to durability and longevity.
While other roofing systems can offer you 20 to 25 years of use, any metal roof can offer double or even triple the time. This takes us to the main reason behind businesses choosing it: because they do not have to worry about having to change or replace it anytime soon, and their goods and belongings will be safe thanks to the durability and quality.
This is why metal roofing is also known as commercial roofs in the entire state of Florida. And you would be surprised by the number of people in the United States that has a metal roof installed, and this includes residential buildings as well. There is a lot to learn about this option in the market, and we assure you have been missing a lot during all this time. Especially in the aspect of aesthetical results, you can obtain it. If you are starting to grow interested, just keep reading.
What every property owner must know about metal roofing
Leaving aside the popularity of metal roofs in Delray Beach and Palm Beach County, let's talk about more elements that make it be the first option among people. Also, we are going to be more detailed about the previous benefits. Metal roofs tend to be mistaken and people believe they are nothing more than just a nuisance in their properties. After all, it is possible to see roofs of this material with rust and corrosion all over the place, but is this actually due to 'bad quality'? 
It is not. Just like any other roofing system, metal roofs require some maintenance and repairs over the years. You cannot expect a roof to last for decades without at least some attention that will maintain it looking neat and continue with an outstanding performance. Metal roofs were indeed quite delicate in the past and rust was quite common among the properties with one installed. But this was mostly for reasons like: 
Low-quality materials are used for panels, shingles, or tiles. 

A wrong choice in the material used according to the climate of the city. 

Coating and other additions were not applied. 

Poor maintenance and installation. 
In short, we can say it was all due to the conditions and choices at the moment of going for the metal roof. There is a lot involved in the process of choosing a roof and how you get it installed in a property, there is no exception for this. Knowing this, you must understand now that metal roofs are not only the base material you are used to seeing or believing you are looking at.
First, metal roofs can be made of 4 different types of minerals: zinc, copper, aluminum, and steel. All of them have different features but share some in common: durability, long-lasting, and offer different profiles and designs. Now, do some work better for some structures or climate? They do. Aluminum is known for being the most salt-water corrosion resistant in the group, while steel is more for corrosion and high-temperatures. You can go for any of the four options, but you might have to consider copper and zinc as the last ones if you are not looking for premium roofs.
Both of those materials are quite resistant and outstanding in performance and quality. Therefore, you cannot go wrong with them but that does not mean aluminum or steel are behind them in every single detail and feature. That being said, we can continue with the important information. Based on the material you choose; you can end up having a better or worse performance in your roofing system. For example, if you live on the coast or a place near the sea, it is common to have problems with salt-water corrosion, and thus, why aluminum would be the best fit.
If you do not want aluminum for the roof, can you choose another one? You can, but you might end up with a roof which life-cycle will be shorter. This is why we mentioned that it all depends on your decisions and of course, the materials you end up using. And this last aspect does not involve the metal you choose but also the quality of the panel, shingle, or tile you use for your roof. Now, moving onto coating and other additions, metal roofs can last longer and offer even better performances with the correct coating layer.
Coating plays an important role not only in durability and longevity but also in the final aesthetical result. You can get different designs based on it and also, the paint you use or other layers like stone chips—you can look at stone-coated steel as an example. Thanks to all these additions, you can deal with problems like a noisy metal roof, one that heats the property, or a roof that does not look attractive at all. If you take your time to decide what you are going to use besides the bare material, you will not worry about noise nor of how hot the property is due to the roof, and the design and style of your property will be stunning.
How do you know a metal roof is the best option for you?
First, think about your budget and what you want or expect from a roof. If you ask us what we want, there is no hesitation with our answer: one that can last decades, will not give many problems, and can offer low-cost during installation and future services. Since metal roofs offer all these benefits, you should not hesitate to go for one that fits your preferences in terms of looks and appearance, the most. Now, when you do some research, you will read about the metal roof being expensive compared to other roofing systems.
This is half true and half a lie. Metal roofs can be expensive if you go for the premium options that every roofing system regardless of the material offers. However, it is more common to find affordable options for metal roofing that help every property owner to obtain exactly what it expects. They can indeed be a bit more expensive than other options like asphalt, but definitely cheaper than slate, clay, or cedar. And thanks to how good they are to imitate other materials, you can obtain the best results and roofing system by investing less in metal and get—for example—a clay tile roof design.
If you think about it as an investment, you will also tell us that we are right about a statement: a metal roof is worth every penny. First, you will be able to enjoy it for many more decades compared to any other roof, and the number of repairs and maintenance is quite low over the years. With a good first-installation and give it some attention to determine any damage or issue, you will be able to enjoy it for over 60 years easily. Knowing this, what is still holding you back to install it in your new construction, replace your existing roof, or maybe install it over the one you already have?
Probably the fact that you do not know how to get the project done. Our company Metro Metal Roofing Company of Delray Beach is here to help you with every metal roof need and idea you have in your mind. The reason we know so much about this is, of course, because we have been in the industry for over 20 years. Part of the final result and performance of the roof depends on the people that handle every service, from installation to removal or replacement as well as re-roofing.
When you try to do it yourself or leave the tasks to experts you are not sure about, it is easy to end up with a roof that you will hate for the rest of your life. Or you will need to replace it within a few months. Therefore, make sure that if you are feeling attracted to the idea of installing one, you contact us, and our well-trained, qualified, and experienced experts will be there for you. That being said, there is still more you must be eager to know before making the decision.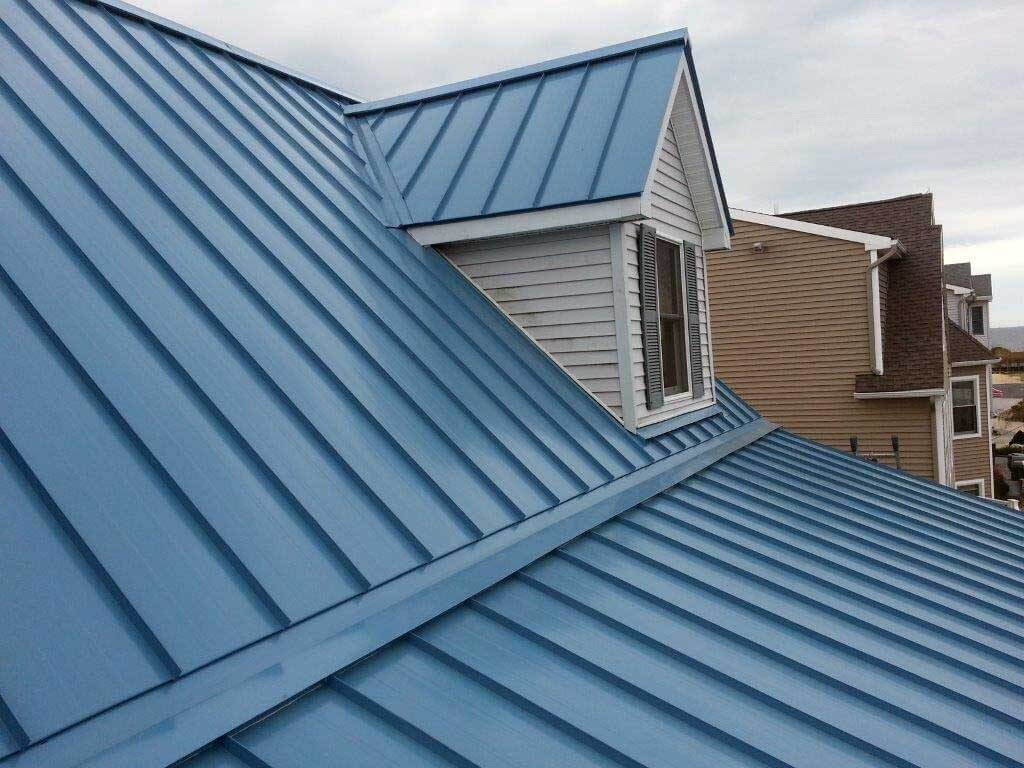 How many options are available?
It depends on how you see it. However, to give you a short answer, there are over a dozen metal roofing systems available. You need to focus on what is exactly a system in the first place. In the case of metal roofs, you can consider panels, shingles, and tiles as three different system options.
After all, their installation, maintenance, and repairs are not performed in the same way, and the result you obtain with each one is completely different. Then, you need to keep in mind the materials available for your roof—aluminum, zinc, copper, and steel. You need to separate them according to the options available with each material and the possible designs and profiles.
For example, you can have tapered panels made of steel while aluminum tiles and shingles are also good systems. The list is quite long, and if you want to focus on which one you should install, you will need to think more about the design and style you have for your property overall. As we mentioned before, metal roofs are excellent to imitate other materials and therefore, roofing systems. And the same applies when you are looking for a specific style—traditional, wild west, modern, and more.
Standing seam is a good example and option for modern designs, and you can have it made of any of the 4 materials available. Meanwhile, stone-coated steel is used for traditional looks and designs, which will make your property look a bit more lively compared to other roofing systems used for this purpose in looks. We can talk about them the entire day, and you will be overwhelmed with information. What would we recommend for someone who does not have knowledge about metal roofs nor a good idea of where to start?
Try to go for the designs that look quite similar to what you expect when looking at other roofing systems. For example, if you look at a cedar shingle roof and like it, you can go to metal roofs and look for something similar—which we are sure you will be able to find. When you have this design in mind, things will be easier. You might need to change some elements, colors, and more, but you won't deal with the entire process of trying to figure out what design fits your preferences better. Of course, this works with other situations and styles.
In our company, we work with every metal roofing system in the market for both residential and commercial buildings. Therefore, whatever is in your mind, we can make it happen. Below, there is a small list with some of the most requested roofs in the area:
Tapered panels.
Stone-coated steel.
Metal shingle.
Metal tiles.
Aluminum shingles.
Standing seam.
Corrugated metal roof.
We have more information about each system and many others, available on our website for you and anyone interested.
What services are required after installing a metal roof? 
This is a question we love to be asked because that means property owners not only think about the present but also future, and this is crucial for any roofing system. In the case of these ones, we already mentioned that first-installation is crucial. Therefore, when you have a nice installation, problems should not be too common. 
To begin with, the most serious problems are present when the installation was poor and caused things like a gutter in the stucco or walls after a few months or years. But if you have the best installation, you should worry about a few fasteners or nails out of place, reapply coating, paint, and things that can be done during maintenance most of the time. Of course, there are some exceptions and situations that get out of your hands, like external damage received during natural disasters or unknown sources. The good thing about metal roofs is that they will not disappoint unless the damage is being caused constantly or by a source that is beyond its resistance. 
In those cases, it is more about you—the owner—to pay a lot of attention to possible sources. One of the most common ones is a tree that is overgrowth and is causing problems at the top of the property. That being said, repairs are not hard to deal with but make sure you do not handle them on your own, especially without the right equipment and expertise. Our roofers and experts will handle future services and needs related to your roof and guarantee it continues looking stunning and does not lack out in performance. 
Since our installations are the best, roofs that have been installed by us usually need some retouch and a few more layers of coating and paint over the years. But we have dealt with many other systems in residential and commercial properties that have some serious repairs to take place. Sometimes, even having to go for the entire replacement of the roof is the only option. 
Our company is specialized in every service in the industry, so if you are having specific problems or issues with yours, do not hesitate to contact us. Our services do not include simple repairs and maintenance only. You can also rely on us for re-roofing, retrofitting, replacements, and more. Just make sure to let us know what is in your hands or allow our team to inspect your roof to help you determine it before doing anything else. 
How can you access our services at Metro Metal Roofing Company of Delray Beach?
It is as simple as you calling, emailing, or visiting our team in the nearest office to your property. Although you can find our main offices in Delray Beach, we offer our services to every town and city near it and in Palm Beach County.
Therefore, there is no excuse for you to not reach out to us and ask about the services available. Before doing so, here are a few things we want to let you know:
This means you can contact us whenever you want and need us, as long as you are doing it within our working hours. Now, we do help with emergencies and critical situations that require some roofers and experts at unpredictable hours and places.
We made sure to have the best roofers in the area, after all, there are not amazing services and results unless you have the best team. This is why you can rely on us for any project or need in your hands and expect the best results and attention only. We know many companies in Delray Beach and Palm Beach County in general, offer metal roofing services.
However, we are one of the top companies in the area and we guarantee you that what we promise is what you will receive. And we can show it to you beforehand.
The best way to determine the condition of your roof, know your structure or property, find the best option for your roofing project, and do anything in this part of your home or business is to inspect it beforehand. This helps us to guarantee the best solutions and services for you but also, our safety when performing a service.
Fortunately, do not panic, our inspections are free. For more information about this, you can contact us as well or have a look at the section on our website. Knowing all this, you are ready to let our staff and experts work with you and in your property starting right after you reach out to them.
Time to Replace Your Roof? We Can Help
---
Considering roofing replacement? When it comes to roofing projects, many homeowners rely on professionals to get the job done. At Metro Metal Roofing Company of Delray Beach, our specialists stick to all the industry standards when installing metal roofing on both residential and commercial properties. Therefore, you can be sure of getting a sturdy roof on top of your house. As a result, you can get the best services from our company in the following fields;
What Locations do we Serve?
---
Metro Metal Roofing Company of Delray Beach is a name you can trust and rely on. Our metal roofing services were limited in Delray Beach, FL when we started. But with time our company has expanded and is now serving over ten locations within Florida.
It shows how reliable we are. Here are some places within Florida, where you can access our world-class metal roofing services: –