Learn About Metro Metal
Roofing Company of Delray Beach
What is the first thing you think whenever you have a problem with your metal roofing system? Calling a professional? That can be a bit harder than it should. Many companies and contractors in this industry offer the best services and experience, but when it is time to actually see what they are capable of, they do nothing more but disappoint. Therefore, what is there left to do in those cases?
Whenever you are about to hire a new contractor or metal roofing company, make sure you research as much as you can about it in order to decide if it the one you want to get access to. It is hard when you think about empty promises but if the company is able to show you more than say empty words, you should give it a try.
Our company Metro Metal Roofing Company of Delray Beach is a top one in Palm Beach County and this is because we have put a lot of effort into showing what we are capable of. Roofing is a part of the property that matters as much or even more than your walls and floors. After all, what will you do without a proper roofing system that can keep everything safe inside? Nothing.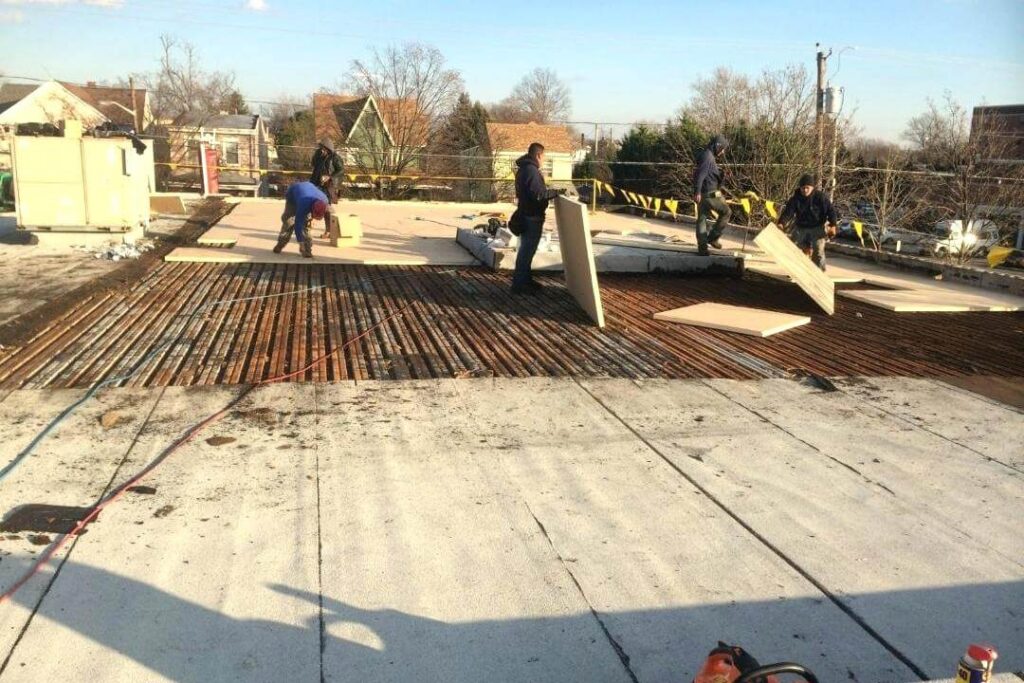 Now, how can we help you? Our company is here for any project you have in mind, be it installing a metal roof for the first time or going for a new one after many years of use from the existing roofing system you have on your property. Or maybe, you are in need of someone who can deal with repairs and problems no one else seems to be able to solve.
The reason why you should consider us is that we know everything about metal roofs and what it takes to perform a good installation that will save you time and money in future repairs that should not take place. Also, we make sure to always train and equip our professionals and roofers properly so they can handle any issue that appears while dealing with the entire project on your property. Now, how can we prove we are the company you need?
Most residents in Delray Beach and the entire Palm Beach County that have metal roofs installed or are planning to, have contacted us over the last 20 years. We have many places and properties to show you so you can have a look at the job we have delivered all this time and have only improved. That being said, many of our current and previous clients would love to discuss with you their experiences and many have made sure to leave feedback after our experts finished the project.
Whatever you need us to show you in order to trust in our abilities and expertise, we will not have problems with it. Our company has put a lot of effort and time into expanding its offices, improving services, adding more to the list, and making sure every metal roof owner is happy with it. After all, the best thing you can do is to install one and take care of it properly to guarantee the best roofing system for the next 6 to 8 decades.
Want to hire us or know more about who we are and what we can do? Make sure to call, email us, or you can have a look at the rest of the pages on our website that have crucial information.
Time to Replace Your Roof? We Can Help
---
Considering roofing replacement? When it comes to roofing projects, many homeowners rely on professionals to get the job done. At Metro Metal Roofing Company of Delray Beach, our specialists stick to all the industry standards when installing metal roofing on both residential and commercial properties. Therefore, you can be sure of getting a sturdy roof on top of your house. As a result, you can get the best services from our company in the following fields;
What Locations do we Serve?
---
Metro Metal Roofing Company of Delray Beach is a name you can trust and rely on. Our metal roofing services were limited in Delray Beach, FL when we started. But with time our company has expanded and is now serving over ten locations within Florida.
It shows how reliable we are. Here are some places within Florida, where you can access our world-class metal roofing services: –