Delray Beach's
Metal Roofing Installation, Replacement, & Repairs Pros
In Palm Beach County, one of the best things is to be able to find the services and experts you want for certain projects and jobs. However, this is thanks to the number of companies and businesses available in the area. You have many options to choose from and despite all the difficulties in having to make a decision even with dozens available, it is better than just having one or two.
Now, how do you come up with the final decision and be at least 90% sure it will not disappoint? It will take some research. According to the service and company you are looking for, start with the options most people request and go for at the end. Based on those, make sure to reduce them to the best services your pocket can afford as well. However, keep in mind that the most expensive ones are not always the best, and sometimes they are actually the worst.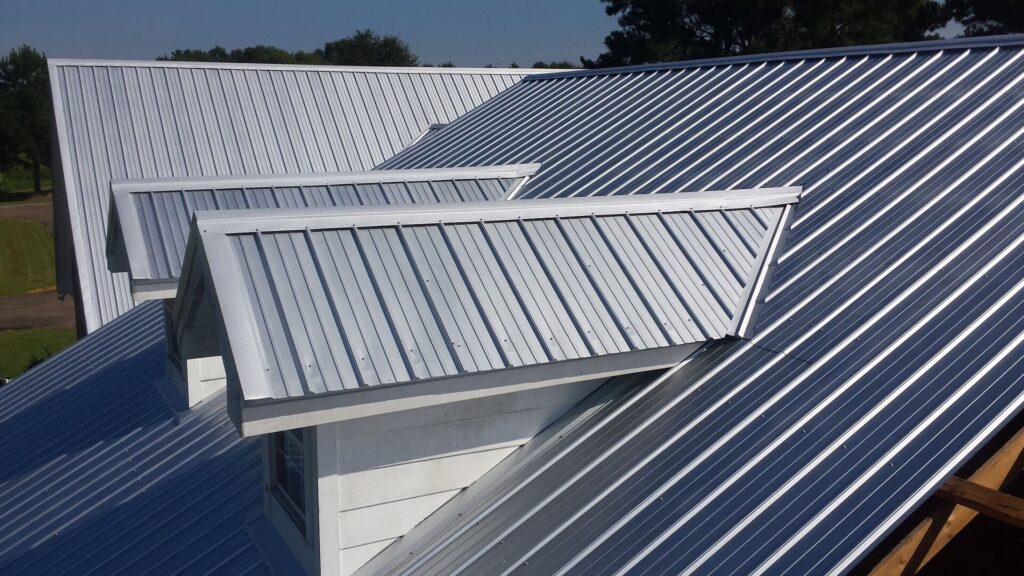 If you are here, that means you are looking for a metal roofing company that can lend you a hand with the ideas and projects you have in mind. Knowing this and following the previous advice will help you to get to companies like us, Metro Metal Roofing Company of Delray Beach. We are a top company in the metal roofing industry that delivers a large variety of services focused on installing, repairing, maintaining, and re-roofing metal roofs available in the market.
There is no roof we cannot help you to deal with and this is thanks to how well-trained and experienced our contractors are. That being said, are you new or regular in this world? The reason why many residents in Palm Beach County are starting to contact us is mostly due to first-time installations. If this is your case, there is a lot you need to know about metal roofing systems.
What is so great about metal roofs that people decide to install over others?
When you are looking for a roof for either your new or old property, you need to pay more attention to the elements and aspects like durability and longevity. Just think about it in this way, what will you do with a roof that looks stunning but is unable to last for a decade? Nothing at all, just spend more money than necessary.
In the market, you can find many options for both residential and commercial properties. Many materials and systems are amazing depending on the design you are also looking for, but when you compare them to metal roofs, you start to understand why they are so popular lately. Slate, clay, concrete, and cedar, among other materials and roofing options, can offer around 20 to 25 years of use. And this includes some repairs and maintenance that need to be performed to guarantee the performance.
On the other hand, you can expect the same with metal roofing in terms of repairs and maintenance but in years, you will receive from 50 to 70 years regardless of the type you install. Commercial property owners have installed metal roofs for decades thanks to how durable and long-lasting they are. You might be familiar with the industrial and dull design many of those businesses, factories, and industries have. However, this is only because those owners did not care about the aesthetic element.
When you go for metal roofs for a residential property, you can obtain many designs and profiles, even imitate some roofing systems according to the panels, shingles, tiles, and additions you choose. So, when you consider the possibility of obtaining a stunning design plus having a roof that will perform amazingly, you know this is one of the best options in the market if not the best.
What you will gain from installing metal roofs
This part is all about the benefits you obtain from it. We have mentioned durability and longevity so far, and many people would believe those are the only ones. However, you can have a large variety of profiles, colors, and designs among metal roofing systems.
This means you can have traditional, modern, or wild west looks, among many others. But moving onto benefits that influence decisions like installing it or not, we have to mention the opportunity to save money. Compared to other roofing systems like clay tiles or slate, you can have more for less when it comes to metal roofs. You pay less for square foot and you obtain double or triple the benefits in the long-term.
Now, it is true they can be a bit more expensive than other options like asphalt or concrete, but when you do not have to worry about cracks or splits with metal panels, shingles, or tile, we know which one wins the bet. You might end up paying around $2 or $3 more, but the ROI with metal roofs will be worth every single extra dollar you pay for the square foot. Knowing this, do you still have doubts about it? We don't think so!
If you are someone who has been enjoying the benefits for some years now, make sure to let us know if you need other types of services and assistance besides installation. We can help you with repairs, replacements, and difficult tasks like re-roofing or retrofitting. Our experts will love to work on your project and make sure you are happy with not only the result of a first-time installation but also with the rest of our services.
Keep in mind that we at Metro Metal Roofing Company of Delray Beach work in the entire Palm Beach County, including towns and small communities. This means you can access our metal roofing services anywhere in the area and there is no need to pay for the trip to your property. Also, we have many other options available that might fit your needs and ideas a bit more.
Just contact us for more information about them or have a look at our website for more details.
Time to Replace Your Roof? We Can Help
---
Considering roofing replacement? When it comes to roofing projects, many homeowners rely on professionals to get the job done. At Metro Metal Roofing Company of Delray Beach, our specialists stick to all the industry standards when installing metal roofing on both residential and commercial properties. Therefore, you can be sure of getting a sturdy roof on top of your house. As a result, you can get the best services from our company in the following fields;
What Locations do we Serve?
---
Metro Metal Roofing Company of Delray Beach is a name you can trust and rely on. Our metal roofing services were limited in Delray Beach, FL when we started. But with time our company has expanded and is now serving over ten locations within Florida.
It shows how reliable we are. Here are some places within Florida, where you can access our world-class metal roofing services: –